نام سرمایه گذار:
حسن زمانی
تاریخ ارسال:
November 3, 2018
مقدار:
درباره پرژوه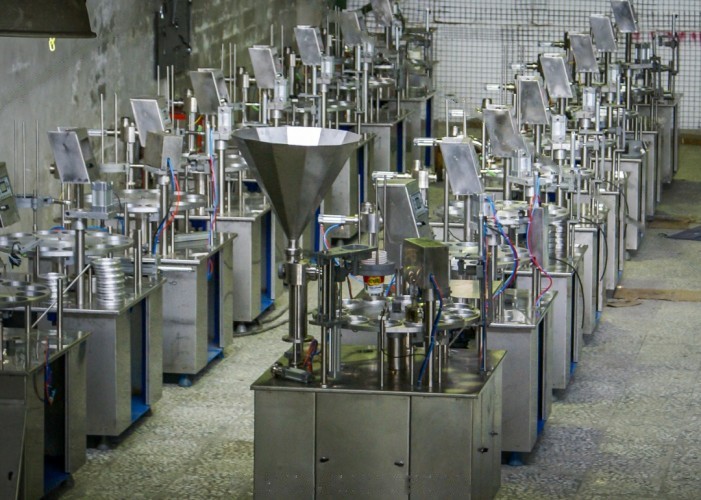 Automatic tube filling machine Model:BMTU50
Automatic tube filling machine
This machine is one of the best and most up-to-date tube filling machines produced in Iran.
The rotating motion of the above device is oval and can be upgraded from one to several nozzles.
This device is designed and produced by Yekta Machine Parsian Company
Uses:
For packing all kinds of ointments, creams, glues, chocolates, gels, and other cosmetics, food and industry, etc.

All the above machines depending on the customer's order in different forms and speeds

Can be manufactured and supplied.
Possibilities:
Production capacity of 30 to 50 tubes per minute

It has an automatic tube cutter

Has a piston filler for different concentrations

Has an orientation section to detect the black dot at the bottom of the tube

Sealing with hot air system (hot air) in laminated tubes (Model TF 50)

Mechanical sealing in 3 or 4 layers in aluminum tubes (Model TF 35)

Ability to fill the tube from 13 mm in diameter to 50 mm in diameter with different volumes and heights

The electrical panel and control of the device are PLC and can be programmed and controlled by the monitor (HMI) installed on the device.
Automatic filling tube has a very high speed due to being automatic and it can be easily used in large and small companies.
The body of this device is made of aluminum and its tank is all steel
Low power consumption and high efficiency
Tube filling machine is used for products that have many uses, such as toothpaste. Now manufacturers have come to market various machines. One of these machines is the automatic tube filling machine. It is one of the types of filling machines that facilitates the production process. And has offered more products to the market than before.
According to these principles, this machine has passed the production stages: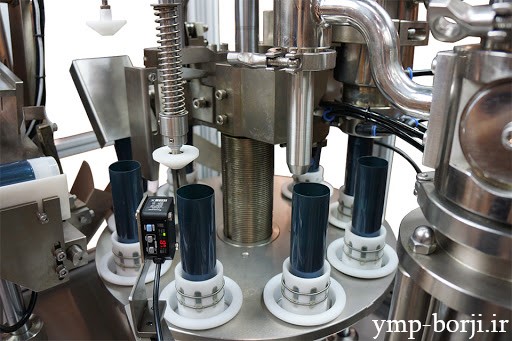 Necessary standards
Qualitative principles required
Use of completely hygienic devices
In addition, it can be said that the tube filling machine is produced from functional systems as follows:
Automated system
Semi-automatic system
The difference between the two systems can be examined in this regard:
Number of productions
Production speed
In addition, it should be noted that the device in question, filling and packaging of various materials that fit inside the tube, including these materials can be mentioned a few examples:
Toothpaste
Adhesive
Color
Chocolate
Ointment
Manufacturer of tube filling machines
Tube filling machine is produced and marketed in models such as automatic or automatic machine and semi-automatic or semi-automatic machine.
The goal of manufacturers in providing such a device is to help productivity and optimize production throughout the country.

After that, meeting the needs of each consumer and satisfying them are at the top of this goal.
In any case, the supply of tube filling machines in any shape and structure that is done, makes it possible to supply in these markets:
Domestic markets
Foreign markets
Automatic tube filling machine in industries
Automatic or automatic tube filling machine, which has been formed as a result of using the latest technologies in the world, has a special and wide place in each of the industries producing tube materials and products. By taking advantage of the capabilities and capabilities of this device, it is possible to make prosperous and highly optimal products, and in this way, by satisfying the consumer's needs, his needs are respected.
However, for some automatic tube filling machines, many features or characteristics can be expressed, which are:
All parts involved with the material, made of stainless steel
It has a double-walled funnel with a stirrer
It has a water element
Production capacity of 1800 tubes for 50 gram tubes
Finally, offering very standard and quality products
If you want to fill the device with disinfectant liquid, you can refer to the following page
If you are looking for a bowl filling cream, you can refer to the following page
Automatic tube filling machine
Automatic tube filling machine
#تیوپ_پرکن_اتوماتیک
#تیوپ_پرکن
#یکتا_ماشین_پارسیان
[rpwe cat="84″ order="DESC" orderby="date" post_type="post" thumb_height="160″ thumb_width="160″ excerpt="true" length="300″ limit="5″]